Dry Ice Cleaning / 1600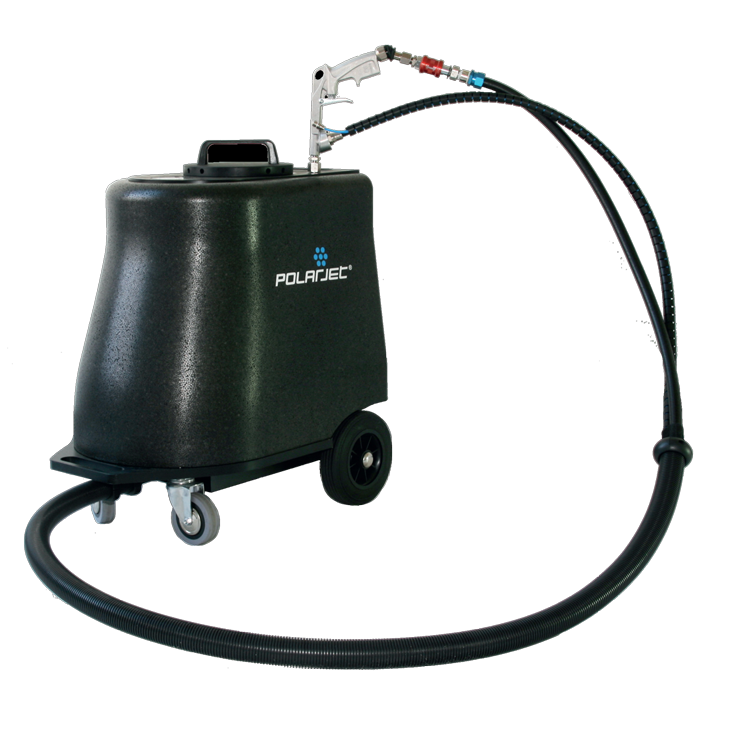 Apparatus for dry ice cleaning with performance of 1000 l / min, which makes it very useful in removing contaminants on larger surfaces. Warehouses, cold stores, garages and halls will now shine purity, and all without the need for water and chemicals.
Simplicity:
Handy, compact and lightweight.
Simple and easy to use.
Without connecting to the mains.
Installation in a few minutes.
Handy and lightweight gun for stream cleaning
Saving:
Very low air consumption.
The high efficiency of the cleaning process.
Low consumption of dry ice.
Low air consumption.
Favourable price.
Warranty:
The warranty for two years with the possibility of extension subject to continuous use of dry ice pellets proposed by our company.
Replacement device for the time of repair
For achieving optimal effect with Polarjet 1600 it is required to use air compressor with performance above 800 l / min.
Application Polarjet 1600:
Electricity industry - cleaning control cabinets, electric motors, switchgear, transformers.
Paper industry - cleaning printing machines - removes wet and dry ink, powder, toner, colors, labels, paper dust or adhesive residue.
Food industry - machinery and equipment cleaning of various substances ie. Grease, wax, protein, spices, crumbs, scorching effects, caramel, cocoa, arabic gum, and many others.
Automotive Industry - cleaning mold lines with electronic components.
Car repair - comprehensive cleaning of car, space for motor, chassis, electrical and electronic systems.