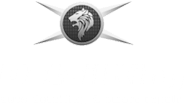 Steam / Twist CW3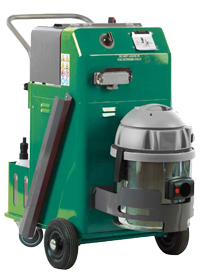 CW3
Description:
Steam Washer of CW3 series of TWIST company are three-phase, unique devices on the market. Designed specifically for professional hand car washes are ideal both for washing cars on the outside and for inside cleaning. Very efficient boiler ensures continuous steam production up to 100 kg / h and of 10 bar operating pressure.

Thanks to the optional fitting of a vacuum cleaner and many accessories, the steam washers CW3 can, apart from cleaning the cars, give the opportunity to wash upholstery, cleaning and disinfection of the interior and other clean-up works.
---
Characteristic:
1, 2 or 3 steam guns (10 bar and 6 bar)

regulation of the steam humidity (wet / dry steam production)

opportunity to spray the detergent

water level sensor

protection against boiler overheating

electrical protection
---
Applications:
stationary car washes

shops / workshops / used car dealers

points of auto detailing

industry
---
Vacuum (only VAC models):
industrial "dry-wet" vacuum cleaner- the possibility of vacuuming liquids

innovative filter, eliminating the need for bags

working as a set or separately

cleaning and disinfection of all types of upholstery, including household ones

accessories sets allowing: vacuuming, laundry and cleaning upholstery, washing the floors, tiles, windows, etc.
---
Technical parameters:
| | | |
| --- | --- | --- |
| | Unit | CW3 |
| Tension-Frequency | V-Hz | 400-50 |
| Power | kW | 10 + 1 |
| Power consumption | A | 15 + 6 |
| Startup time | min. | 7 |
| Boiler capacity | l | 6,6 |
| Boiler material | type | AISI 304 |
| Boiler power | kW | 10 |
| Boiler temperature adjustmen | yes/no | yes |
| Steam production | g/min | 260 |
| Steam output adjustment | type | manual at 6 bar |
| Working pressure | bar | 10 |
| Stem temperature in boiler | 185 | 185 |
| Water output adjusment | yes/no | no |
| Water output | yes/no | no |
| Detergent output | yes/no | yes |
| Water tank capacity | l | 11 |
| Overflow tank | yes/no | yes |
| Detergent tank capacity | l | 11 |
| Body material | type | metal-coated |
| Weight netto | kg | 81,5 |
| Dimensions | l x w x h | 101x58x97 |
| Packaging dimensions | l x w x h | 85x65x170 |
| Weight with packaging | kg | 140 |
| Packaging | type | wooden |
| Vacuum | yes/no | yes |
| Effluent tank capacity | l | 15 |
| Vacuum power | kW | 1 |
| Vacuum filter | type | Poliester |
| Dry and wet | yes/no | yes |