Public Sector / Health care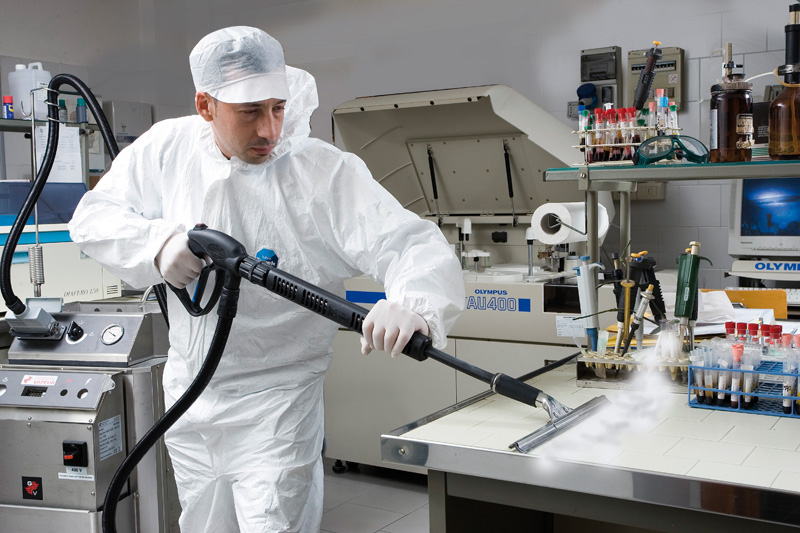 Institutions and establishments engaged in the extensive topic of health must pay great attention to hygiene in their premises. Our solutions using dry steam guarantee the highest standard of cleanliness and safe (ecological) health course work. We have experience in working with institutions involved in pharmacy and hospitals. We order for clinics, medical clinics, dental offices, etc.
High temperature, minimized humidity and high pressure of produced steam makes it not only very effective in the fight against any contamination, but also allows you to work more efficiently and saving water and chemicals.
Offered to you by our services include, among others.:
cleaning and disinfection of operating premises
cleaning and disinfection of storage space
sanitation, ozone treatment and fumigation
cleaning and sterilization of the social rooms
disinfection of production lines
cleaning and disinfection of the pharmaceutical industry
general cleaning
Using our services you can count on:
fast turnaround time
simultaneous cleaning and disinfection, thanks to the technology of dry steam
reduce costs associated with waste disposal
We perform both one-time and long-term orders, regular contract services, we offer non-cash settlements, VAT invoices. Your order we are able to achieve 24 hours a day, 7 days a week, in order to ensure continuity of work in your company.
All service offerings are tailored to individual customer needs. We invite you to contact our staff who will answer any questions.